ATTN: The last post includes our rough art of this amazing sunlight anomaly. Photo Bucket got a chigger up it's bum and posted the odd notice below.
On the morning of January 24, 2006 while leaving Fort Branch, IN this had me staring west at the horizon like these 3 smilies......
I was normally home hours before 7:50 AM and I felt blessed to see this sight! All traffic was headed east and no one
was following me. Many north and South travelers on U.S. Hwy 41 should have had a good view
. Residents, at homes, on the west side of Ft. Branch had a good view if they were alert and lucky enough to see this rare sun pillar anomaly. The night before another driver and I made a long trip to Ball State University in Muncie, Indiana with stoker coal: 2 X 2 inch diameter pieces by the millions! Once back in our area I hung around the truck shop for 20 minutes which perfected my travel time line to see something I don't think I will ever see again!
Have you seen a huge sun pillar coming down on the western horizon through dark clouds with the rising sun breaking through fewer clouds with opening sky to the East
A lady in the UK told me she had seen the same thing over seas! Well! I'm happy for her and neither of us had pics to post!
Maybe this is a common sight and I hope interested FF members can post some exact pics found on the Internet!
No one could do that at Scotland's huge Unexplained Mysteries where my inquiry now has 16,067 views and just 23 replies.
It's been in the dreaded "Dark Pages" a long time but the guests still find it!
Here's to Photo Bucket
Keep scrolling down to see our one and only star's reflection anomaly seen just once by me. I know I'll never, ever see that again.
Edited May 28, 2018 also noted below
: Photo Bucket had a change of heart! They put it back in the OP!
Edited October 5th 2018 now it's gone again!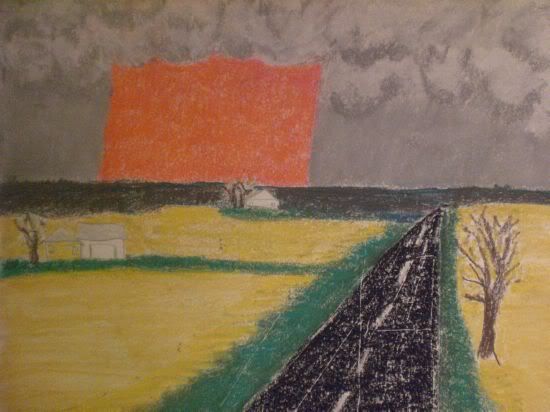 MK2