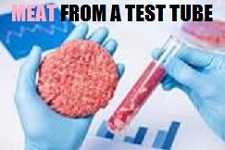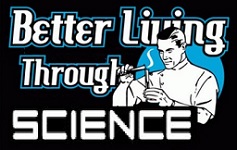 Have you seen the news? A new age of animal flesh consumption is dawning - We're not talking Impossible Whopper or McPlant fake beef patties, we're talking REAL meat folks -
albeit
produced unconventionally - So, what's THAT all about?
Like conventional meat, cultivated meat consists of animal cells; the difference is cultivated meat is created with cells grown outside the bodies of animals - The result looks, tastes and cooks just like conventional meat. Real deal either way.
Isn't that wonderful? Lab grown meat means innocent creatures no longer need be housed, fed & slaughtered just to satisfy carnivoral lust. But that's not all: Fungi based animal free dairy production is advancing as well! Now how great
is
THAT?!
Can you imagine an area nearly as big as North America reverting back to nature? That's what could happen if lab based beef and dairy replaced only half the world's meat and milk consumption. Wondering about the impact on your wallet?
Well...!
Cultivated Meat Projected To Be Cheaper Than Conventional Beef by 2030
There ya go:
in under a decade you can chow down on bovine flesh & be spending less! It's a no-brainer. Save the animals, save the planet, save money. Like it or don't learn to love lab-based meat 'cause it's the best thing going today. WOOO!