Does The FDA Know About This?
Posted: 10-20-2021 03:18 PM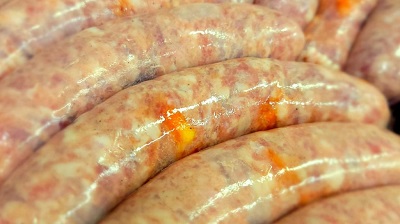 "Somebody said this should be a felony offense. I don't think I've done anything wrong though," said Justin Strassman, creator of the "Spook-toberfest Brat." Described as "slightly sweet & not scary at all" the pork, beer & candy corn franken-weenie sells for $4.99 a pound at the Jenifer Street Market in Madison, Wisconsin.
FULL STORY