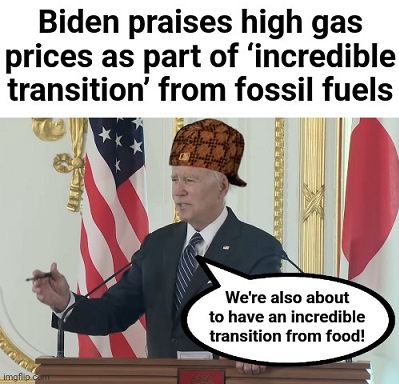 The reality of the "incredible" (in more senses of that word than one) transition, is that, if it is pursued as currently contemplated, energy — whatever the price of oil may do in the short term — is going to be becoming more expensive (and probably more unreliable, too, but that's a different story), and for the foreseeable future. To climate warriors (and there are quite a few of those in the Biden administration) that's a feature, not a bug.
Ideally, they would prefer transition-related increases in the cost of energy to be relatively slow, and relatively steady. Frogs in a pot — that was the model. Well, if we're the frogs, the unexpected disaster at the gas pumps has just given us a preview of what, on our present course, will be coming our way -
The story about frogs is, although widely used, a myth, unlike, of course, the prospect of a cheap carbon-free energy world being only just around the corner.
FULL STORY