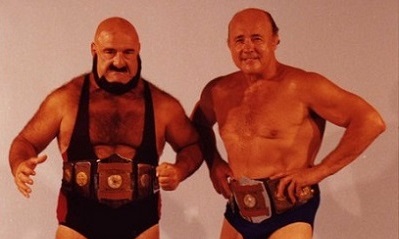 42 years ago
in Winnipeg, Canada
Verne Gagne & Mad Dog Vachon
defeated
Pat Patterson & Ray Stevens
to take the AWA Tag titles. They held the titles for over a year before losing them to
Adrian Adonis & Jesse Ventura
.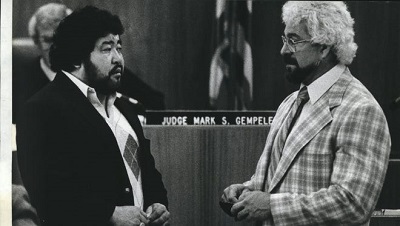 36 years ago

Ken Patera & Mr Saito
were found guilty of battery of an officer and damage to property as a result of a 1984 incident
*
in Waukesha WI. The men were angry a McDonalds refused them service and threw a rock through the window. It ended with a police confrontation. After serving time Ken Patera feuded with former manager
Bobby Heenan
in the WWF while Saito would later win the AWA World title in the waning days of the federation.
*
And I was at the wrestling card the pair appeared on the night of the incident!!
VIDS -
Gagne & Vachon VS Ventura & Adonis
--
Heenan-Patera Debate
Heenan Post-Debate Comments On Patera
--
Hulk Hogan VS Mr (Masa) Saito
W/ Post-Match Interviews